In 2021, real estate was valued at $3.69 trillion, and it's expected to grow in the coming years.
Primarily, it's because of the rising population plus the need to have their own space.
So if you're a real estate agent, what does that mean for you?
It means two things: one, there's a huge demand for what you offer, and two, it might be a challenge considering the competition you have.
So if you want to make your listings stand out, you need to come up with strategies that will help you attract potential buyers, and convert them into clients.
If you're ready to transform your ordinary listings into in-demand properties that buyers won't resist, here are four tips to make your real estate listing stand out!
Fail-Proof Tips To Make Your Real Estate Listing Stand Out
TIP #1: PAINT A CLEAR FUTURE OF THEIR LIFESTYLE
Providing details, such as the number of rooms is important; however, it's not enough to convince your buyers that your listing should be their future home.
If you want your offers to stand out, help your buyers create a clear picture of their future life in their new home or neighborhood. Let's say they have a family, they might want to see how their future home can adjust to their growing family's needs or how convenient and accessible their new location is.
Help them imagine how each room will function as a game room, nursery, bedroom, or even for family entertainment.
When it comes to the advantages of purchasing the home, be creative and experiment with different ways how you will help your clients see themselves living in it.
TIP #2: STAGE THE HOME
Compare your two listings: One has the barest necessities, such as new flooring, newly painted cupboards, and basic kitchen equipment, while the other is fully furnished, including rugs, sofas, vases, and other objects that give the impression of a well-decorated home. Which listing do you believe will stand out?
For some buyers, an empty home tour may be an option, but if you want to stand out from the crowd, consider staging a home with the help of a professional.
A staged home can help potential buyers visualize a particular future lifestyle they want. Additionally, it is aesthetically beautiful, helping them picture themselves living in the house.
You may ask your brokerage for referrals of house stagers, interior designers, and furniture manufacturers.
If staging a home with a professional is not an option, you can get resourceful by staging the house yourself using the things you already have on hand. For instance, using mirrors and placing them in the right places gives the impression of a larger space.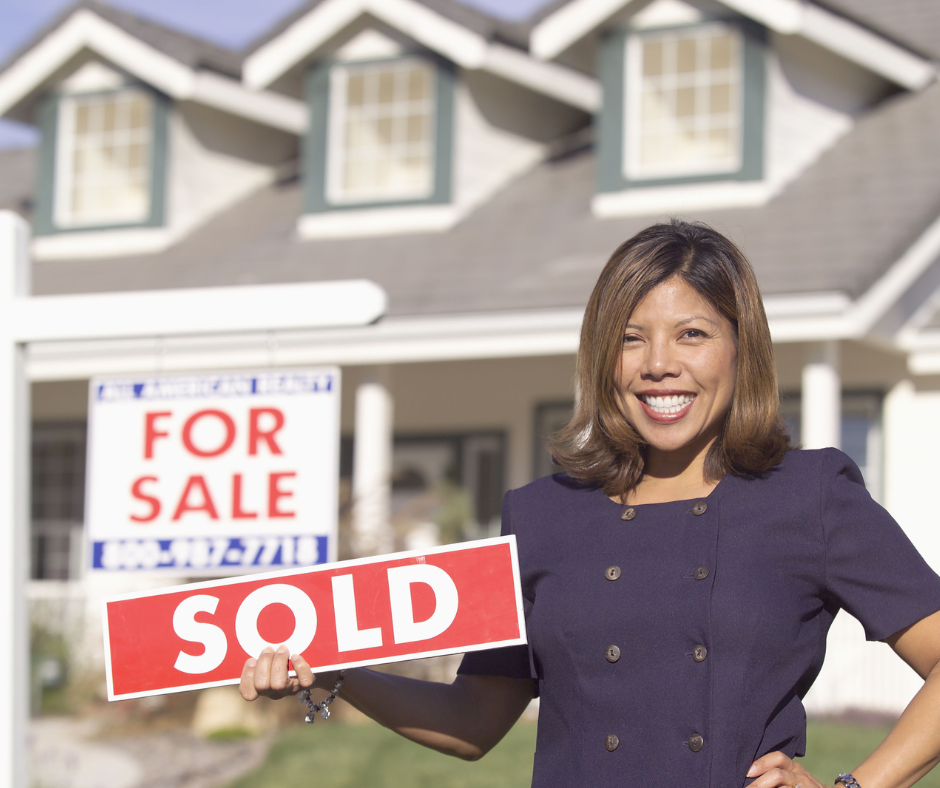 TIP #3: CONSIDER PROFESSIONAL PHOTOGRAPHY AND MARKETING MATERIALS
Gone are the days when realtors were limited to postcards and brochures; now, thanks to modern technologies, aerial photos, drone footage, and virtual 3-D representations are possible.
These options make things more sophisticated; however, that doesn't mean that you can't use expert photography and traditional print marketing materials to raise the profile of your offering anymore.
Professional photography never fails to entice potential buyers since they are more likely to consider print materials and web listings when checking the details of the home.
For those who aren't techy or don't go online when looking for a new place, flyers, brochures, and direct mailers should be considered as forms of advertisement.
Prepare your printed materials in advance of open houses, and ensure that the quality of your collateral shows the quality of your offer.
TIP #4: ALWAYS PROVIDE EXCEPTIONAL SERVICE
A stunning listing paired with meticulously-designed print materials may help potential buyers come up with a good decision; however, nothing beats exceptional service.
No matter how expensive or well-designed your materials are and how gorgeous the home is, if you fail to provide excellent customer service, potential buyers will still ignore your offer.
Always go the extra mile in guiding them, addressing their concerns, and even providing after-sales assistance.
Follow up and make sure that each client -- potential or current -- is being taken care of.
Ask your consumers how they like their new house, offer any suggestions for improvements or services they might require, and once again express your gratitude for their patronage. These gestures won't only help you stand out from the competition but also, might benefit you in the long run, since your clients might potentially refer you to their family and friends.
These are just some of the tips you can use when you want to make your listings irresistible.
What other tips do you have in mind? We'd love to know, so feel free to drop them in the comment section!