A property purchase might fall through for a variety of reasons. What if you suddenly change your mind, though? Things can get tricky if you're under contract to buy a house but are having second thoughts and want to withdraw so you're wondering how to back out of an accepted home purchase offer.
Although it's not impossible, there may be consequences if a buyer decides to break a signed real estate contract with a seller. This is especially true if there are no escape clauses in the agreement. It is crucial to comprehend your legal and financial rights as a house buyer. If you're considering rejecting an offer, take these things into account. 
Can A Homebuyer Back Out After Accepting A House Purchase Offer?
The short answer: yes. When you sign a purchase agreement for real estate, you're legally bound to the contract terms, and you'll give the seller an upfront deposit called earnest money. Earnest money shows the seller that you're serious about your intention to purchase the house and plan to follow through on the agreement.
It is however absolutely permissible to withdraw from an accepted offer if specific conditions are put in place and are not met. These limitations, which shall be incorporated into the Contract, set forth the circumstances under which withdrawal without penalty shall be permitted. Your earnest money will typically be returned. 
Leaving with a backup plan These are the conditions that must be satisfied before you can proceed with a house purchase and are often included in a normal real estate contract. This includes a common understanding of specified activities that must be finished within a set amount of time. 
The house inspection, obtaining financing from their lender, selling their own home first, or the home appraising for less than the asking price are all examples of stipulations that buyers may include. You can easily withdraw from an offer if a predetermined contingency wasn't met, and you'll still get your earnest money deposit back. 
If there are conditions, the buyer typically has additional protection if they decide not to proceed with the transaction. Consider a scenario in which a house inspection report reveals pricey problems, such as a foundational crack or a roof that needs to be replaced due to damage. You can back out of the transaction if there is a home inspection contingency in place, particularly if the seller won't make repairs or provide credits to cover the costs. A financing contingency, which allows you a way out if your lender doesn't follow through with loan approval, is another crucial safety measure.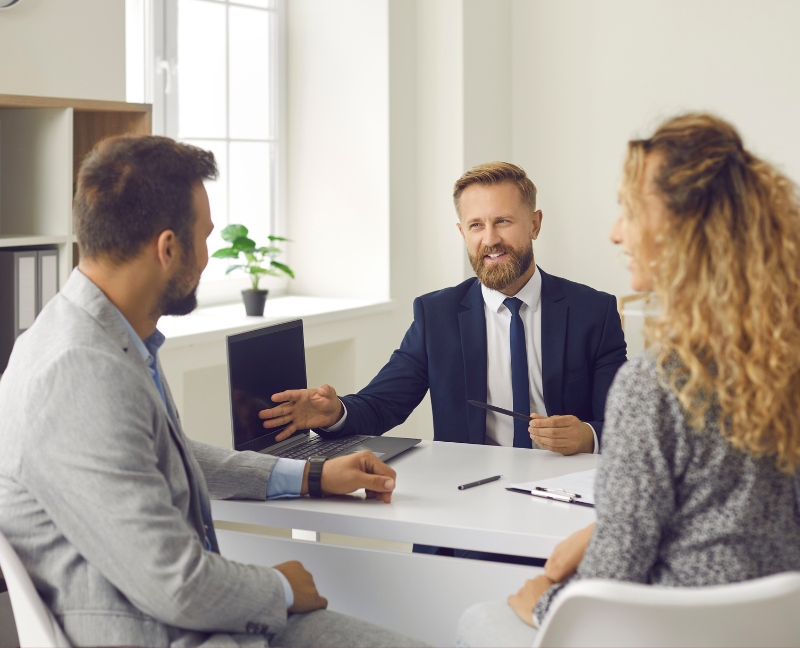 To ensure your safety, carefully review the contingencies listed in the agreement, paying great attention to the timeframes associated with each. For instance, you might have to finish a house inspection (and request repairs or credits) within 14 days of the contract being issued. For final loan approval, a financing condition might need to be satisfied in 30 days. If you require additional time to perform a conditional job, your real estate agent will often need to submit a contract addendum for the seller's approval before you can obtain the extension. 
Refusing To Prepare A Backup Plan However, things may get complicated—and sometimes ugly—if a home buyer backs out of a deal for a reason that isn't expressly stated in the contract. You risk losing your earnest money if you reject an offer for a non-contingent cause. The seller is legally entitled to keep your money because you put that money down with the understanding that you would stick to the terms of the contract and only back out for reasons that are not specified in the contract. 
For a buyer, this may be unaffordable, especially if they still intend to purchase another home. Earnest money deposits are normally between 1 and 2 percent of the home's purchase price, but they can occasionally be more. Therefore, a buyer who backs out of a $300,000 house deal stands to lose between $3,000 and $6,000 in addition to legal fees. 
Can You Get Sued By The Seller If You Back Out Of Buying A House? 
Yes, you risk losing your earnest money and the seller may take additional legal action if you break a signed contract for a cause that was not specifically stated as a contingency. Before the purchase agreement is formally signed, it is simpler to back out of the transaction. It will be far more difficult for you to leave after that, or after the contingency periods have passed, without getting into legal or financial difficulty.
A buyer who violates the terms of the contract may be sued for "specific performance," in which case the court orders the buyer to close on the house. This scenario is not particularly typical, though.
A clause in several property purchase contracts stipulates that if a dispute arises, both parties must consent to mediation. With the aid of a third-party mediator, you will thus have the opportunity to present your case to the seller directly in the hopes of finding a non-judicial solution. 
In conclusion, A substantial commitment to home ownership shouldn't be viewed lightly. A buyer can cancel a binding real estate agreement with a seller, but there might be substantial repercussions. Including contingencies in the contract before you sign is the greatest approach to safeguard yourself. Here, working with an experienced real estate agent and possibly an estate lawyer can be essential. 
If you do need to back out of an accepted offer, be upfront with the seller as soon as you've made your decision. Work closely with your agent and attorney, who can help you communicate (in writing) why you want to back out. Ultimately, you may lose your earnest money deposit — but buying a home you don't want or can't afford would be a more expensive mistake in the long run.