We are always looking for ways to make our home look good, may it be inside the house or an outside improvement. While expensive upgrades are one of the best ways to go, being practical with something simple can do as much. Depending on your home improvement, it can add value to your home, like a landscaping project on your front or a minor kitchen remodeling. 
Even adding a fence to your backyard can increase the value of your home. It might sound like a simple improvement but doing so boosts your home's worth.
But before you install a fence on your property, here are a few factors to consider: 
Understand You Goal
Although installing a fence may seem easy, installing it the right way is important. Fencing may not be always right for every home, but with the right design, research, and functionality, it adds up to the total value of your home. 
Putting a fence on your home adds privacy to your property. You don't want everybody to see every event or occasion happening in your home. It also creates a border, dictating where your property ends and someone else's begins. Plus, it adds an aesthetic look and protection to your home. 
Meanwhile, if you live in an area with wildlife, fences could help you keep safe. It gives your home a sense of added protection from wildlife, trespassers, and strangers wandering onto your property. Same if you have pets and children around, it will keep them safe from running on the streets while they play.
Knowing why you need a fence can help you find the fence you need. After doing so, you can now estimate the budget you'll be needing and get ready to start. However, you must understand any potential rules about the type of fences that can be installed. Ask your neighbor or the homeowners association about the rules and guidelines for putting up a fence. 
Constructing a fence isn't cheap. Its costs include the length of your fence perimeter, any necessary permits needed from your city, and the type of material you'll be using. 
Here are some options for the type of fences you can consider.
Wire and chain link

– the least expensive to install. If you are in for a quick solution to keep your yard safe and protected, this may be what you need. This kind of fence is low maintenance and costs less, but could not provide any privacy. If you are looking for something aesthetic, this kind of fence is not for you.
Wood

–

 

Wood is also less expensive compared to vinyl or composite. However, it needs to be stained and maintained. You can research how to maintain fences made up of wood so you can upkeep them to protect your investment and your money not wasting.
Vinyl

– This kind of fence has the advantage of being durable. It is less maintained, doesn't need to be painted, unlike wood, and can be cleaned with a hose. It also proves to give a return on investment over time by withstanding the elements for years to come.
Composite

– This kind of fence is made up of a mix of real wood and plastic, which is typically recycled. This can give the appearance of natural wood and an authentic-looking fence while offering more durability since it won't stain it like wood.
Wrought Iron

– Wrought iron is made of a metal fence. Choosing a fence like this means picking a classic material. You can pick a style that you want -- modern or classic, for instance. Fences like these are the most durable and so will require a contractor. It is more expensive to install than other material options and needs to be treated regularly to help prevent rust.
Motorized

- Motorized fence system is a combination of metal fence with a masonry wall or keypad entry system. Buying and setting it up is more expensive; however, it's eye-catching and functional.
Some real estate agents' top picks are classic wood and vinyl with plastic white picket fences being the most popular due to maintenance. Many white picket fences are vinyl that doesn't require maintenance aside from the occasional hose down.
Location and climate can also create an impact on your decision in choosing a fence. Depending on your location, your fence should be able to take heavy rain, wind, and snow. While aluminum looks similar to wrought iron and doesn't rust, it does corrode and is not quite as durable.
Research
Doing research ahead of time and taking options will help you decide what type of fence you will get that will protect your house and your family for the years to come. Deciding which fence you'll go for will give your home the best return on investment. 
Things You Need To Do Before Installation
Before everything else, it is important to know your property's boundaries. Building a fence in the wrong location can cause issues. You can call a surveyor to get the right measurement of your property. You can also look at the map of your plot of land and boundaries if you have it.   
Hiring A Fence Installer You Can Trust
If you have the budget, hire a professional for your fence job. A professional can help you install your fence easily and ensure that the fence to be installed is sturdy, durable, and provides the curb appeal you're seeking. 
Searching for reviews and references is also important when you look for a fence installer. You don't want to have your money go to waste, right? Look for their previous experience related to your unique fencing needs and be sure to meet and interview them.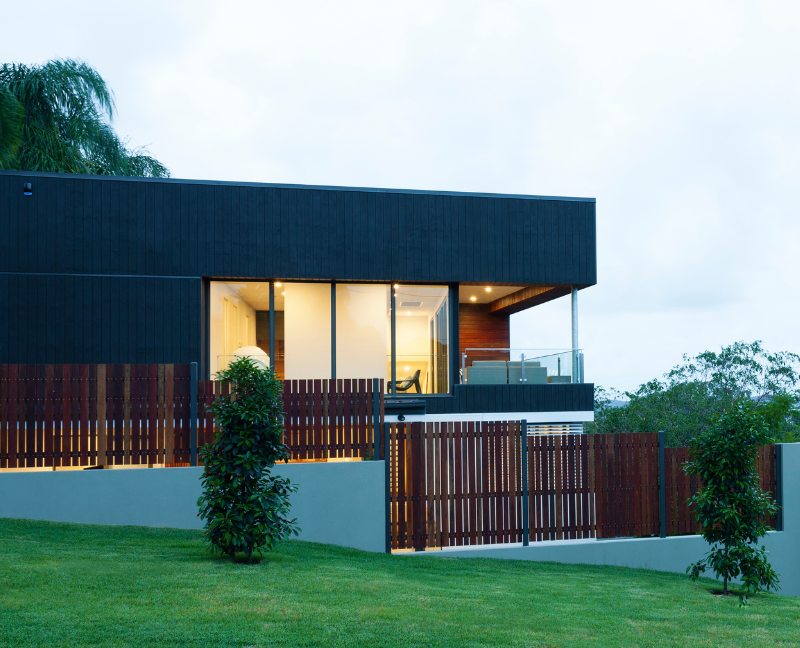 Enhanced Appeal
Fence installation can help make your home look more expensive and tidier. It can also add an overall appeal to your home. It shows your home and your property border. A fence can also contain a clear and precise look between your property and that of your neighbors. Going for a fence is just one way to increase home value. It is also a very practical addition to your investment property. 
If you're looking for more ways to improve your home without spending so much, you may visit our website today!