Are you on the hunt for your dream home? Look no further! We have just released a stunning lineup of new listings for September 2023 that are sure to catch your eye. From spacious family homes to cozy condos, there's something for everyone in this selection. Let's dive into the details of these fantastic properties and see if your dream home awaits.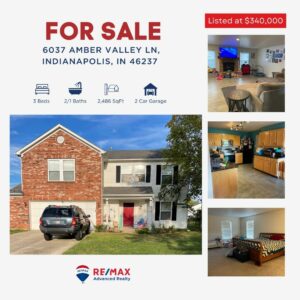 Thanksgiving is coming up this November 27. It's a time when you enjoy each other's company, eat plenty of food and have a great time! In the spirit of Thanksgiving we should all be thinking of the wonderful gifts we have been given and express our gratitude in thoughts and actions. We are all aware of the traditional areas of thanks like; giving to those less fortunate, volunteering to help those in need, spreading words of kindness, supporting our troops, and expressing thanks for our good fortune. All of these are so very important in the realm of humanity.
We all love to know that we have something fun to look forward to over the holidays. So, start your planning now and extend the invitation to your friends, families or love ones ASAP! Sometimes, just anticipating the fun is as enjoyable as the real event. By giving a bit of your extra time and effort, you can bring a smile to anyone especially to those who are going through a rough time. You just might help to ease their "Thanksgiving Spirit."We at The Indy Home Pros Team at RE/MAX Advanced Realty greets you A Happy Thanksgiving Everyone!
Related Links
It is a well-accepted fact that real estate business is improving in the United States. Some states have been the favorite places for people to purchase a new home. Avon is one of them, where real estate business has not only improved but is taking new turns that are attracting people from all over the world.
Nowadays, new builders are focusing on to build new and innovative homes for people, who love areas in Avon. The best part about these new and innovative Indianapolis homes is the interior and exterior designing. New designs have been approved with innovative interior and exterior designs. The fact that people are attracting towards these homes is because of the immaculate interior and exterior designing and the overall architect of the houses.
Well, if you are one of those, who have decided to purchase a home for your family in one of your favorite areas in Avon, you would definitely love to visit the following builders to construct an innovative house:
1. Beazer Homes:
Where every new builder in Avon is trying to lead the real estate market, "Beazer Homes" has already made their place by offering new and innovative homes to its customers in different areas of Avon.
The average price of houses in Avon under the tag of "Beazer Homes" is from $199,940/50 to $350,500/800. This is; on the other hand, an estimated price that is currently on record in the marketplace. The price may vary from area to area and house to house. It totally depends upon the locality and the design of the house that you are looking for. Nevertheless, if you are going to have conversation with Beazer Homes, you will definitely get a nice deal.
2. M/I Homes:
Each and every time you are about to discuss new designs and new dealers in Avon, you will definitely hear the name of M/I Homes. M/I Homes have been offering new and innovative houses for sale not only to locals but visitors from all over the world.
The average price of houses going on in the market under the tag of "M/I Homes" is from $175,500/900 to $225,000/500. This is an average estimated price of houses under the tag of M/I Homes. The real price always fluctuates on daily basis and depends again on the area and the architecture of the new houses in Avon.
Mibor released today its 1st quarter foreclosure report.  The report showed that foreclosed homes make up 24.8 percent of all closed sales in Central Indiana.  The report showed that its actually down from same timeframe last year down from 27.3 percent.  The report also mentions that most foreclosures in Indianapolis are at the 120000 price point and below.