The worth of the property you're using as security is determined by a property appraisal, which is a crucial stage in the application process for a home loan.
Although it may seem far off in the current real estate market, vendors were worried about falling property values not so long ago. This could strain the economy, and a rapid shift in interest rates or other external factors could result in a decline in property valuations.
Like any free market, property prices are impacted by several macroeconomic variables and are subject to regular price increases and decreases. 
Why Valuation Matters?
The loan-to-value ratio, which is used by lenders to determine how much money they're willing to extend, is based on the valuation of the property (LVR).
Your LVR will also be impacted by the size of your deposit because lenders determine your LVR by dividing the amount you must borrow by the value of the property. Your LVR will be reduced if you have a larger deposit because you will need to borrow less money. Lenders may view applications with LVRs of 80% or greater as having a higher risk, which in turn raises the interest rates they may provide.
You can have problems getting the loan you've requested if your property's valuation is lower than you anticipated. In some circumstances, it can also imply that there is an increased danger of losing your deposit or other assets, although there are steps you can take to minimize this risk.
HOW TO RAISE THE VALUE OF YOUR HOME
Your home can be improved to increase its value. Your home's worth might increase, for instance, if you repaint it or buy new appliances. You can also make your house appear more attractive by adding some well-placed plants, a new mailbox, external lighting, or shutters. A home's worth will also be affected by more significant upgrades you've made, according to property appraisers.
Click To Read: How To Transform Your Home On A Budget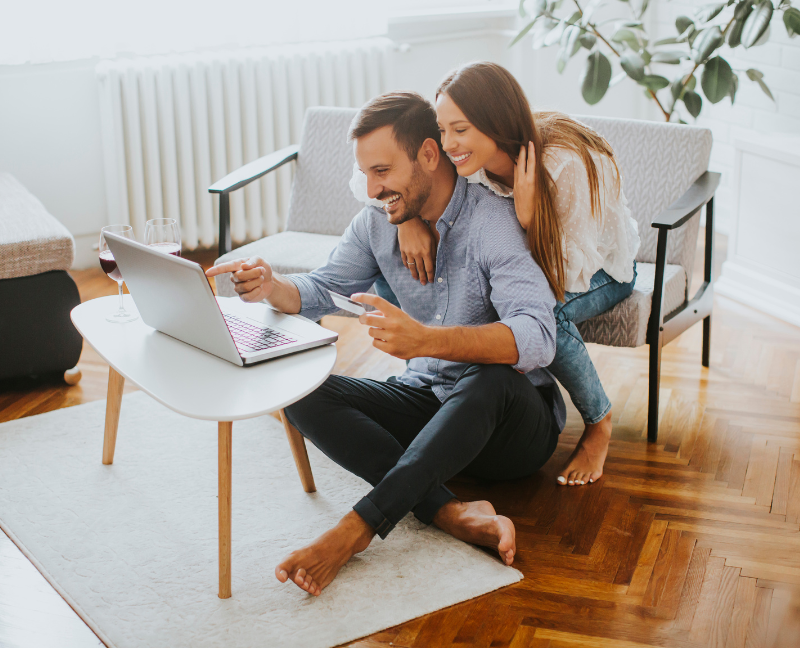 WHAT AFFECTS PROPERTY VALUES
The size, age, and location of your home are a few factors that directly determine the value of your property. The housing market, natural disasters or climate change, and changes in your neighborhood are the three primary factors that could harm the value of your house. Racial and class bias can also have an impact on property appraisal.
MARKET CAUSES PROPERTY VALUES COMING DOWN
Real estate market conditions as well as regional supply and demand have a big impact on property values.
Supply And Demand
Property values typically rise when demand for homes outpaces present supply. Homes typically sell for less when the supply outpaces the demand. For instance, the fact that population growth in the United States has not kept up with new residential construction over the past 40 years is one of the reasons why home prices are so high in 2022.
Additionally, Freddie Mac's research indicates that by the end of 2020, there were 3.8 million fewer homes available in the country than there were in 1970.
Mortgage Interest Rates
The value of your property may be impacted by current mortgage interest rates. In times of low mortgage interest, purchasers can spend more on a home. Their monthly mortgage payments will be reduced with lower interest rates, and they will pay less overall for the loan.
Potential buyers' capacity to afford a home falls as interest rates rise. They can't afford to spend as much on the initial purchase price because the higher interest rates will result in higher monthly mortgage payments and a longer loan term. Higher loan rates typically result in lower home prices because fewer purchasers will have the money to spend.
Climate Change and Natural Disasters
The value of your property may potentially decline due to Mother Nature. Natural disasters that strike suddenly and violently and the more gradual effects of climate change are the two main ways in which this can occur.
Natural Catastrophes
A natural disaster can significantly lower your home's value if it causes damage. These factors make natural disasters capable of causing significant economic harm. When Hurricane Katrina hit the Gulf Coast in 2005, it killed over 2,000 people and damaged more than $161 billion worth of property.
Changing Climate
Although more gradually, the value of your property may also decrease due to the changing environment. This may occur in a variety of ways.
For instance, global weather patterns are altering. Although your area may now see more flooding, your home may not have needed flood insurance when you bought it. You will need flood insurance because the maps of the flood zones will change. If a single-family property is zoned into a floodplain, it normally loses two percent of its value.
Your Neighborhood May Cause Property Values Coming Down
Your property's worth may potentially be at risk from your neighbors. It's simple to imagine scenarios in which this might be true; for example, if your neighborhood appears disorganized, an appraiser may drop their estimate of your property. However, there are some subtler ways that your neighbors' actions could reduce the value of your home.
Foreclosures
Local foreclosures may have a detrimental impact on the value of your home. According to studies, local foreclosures might decrease the value of your home by up to 10%. The loss of property value is normally less than 10% and doesn't continue longer than two years, although you often have to be very close to the foreclosed home or residences.
Frequently Asked Questions (FAQs)
Why does a house have a higher value?
Location, size, and condition are just a few of the numerous aspects that determine how much a property is worth. You have some control over some of these things and some you do not. Painting a room or adding a new roof are just a couple of the many ways you can raise the value of your home.
In the coming year, will home prices decline?
The National Association of Realtors forecasted that home prices would rise by 11% in 2022 and by 2% in 2023. However, there are several reasons why a particular property's value can decline, even if the average value of properties rises. 
Thinking of a fun activity this holiday season? How about watching Christmas Light Displays? Walk or drive through with friends and family, and watch glistening shows of Christmas lights sparkling in the night sky this Holiday season at different locations in and around Indy.
Blue Jacket's Fantasy of Lights
Franke Park
3411 Sherman Blvd, Fort Wayne, IN 46808
Available through December 31
Sun- Thurs 5:30 pm - 9:00 pm
Fri - Sat 5:30 -10 pm
$10 / personal vehicle
$20/ 15 passenger van
Feast your eyes and witness over 110 larger-than-life displays and 270,000 LED lights as you drive through a winter wonderland.
Charley Creek Gardens Yule Time Stroll
Charley Creek Gardens
551 N. Miami St. Wabash
Dec. 13 - 23
6 pm - 9 pm
Free
Families and friends can walk through the garden with beautifully lighted pathways for free this holiday season! A special holiday treat awaits if you Stop by the Education and Resource Center.
Indianapolis Zoo
1200 W Washington St, Indianapolis
Available Until December 30
5 pm - 9 pm
Until 10 pm every Fri- Sat
Prices at the Gate:
Adult $32.75
Child $28.75
Senior $30.75
Children Under 2 Free
50% off on select days if you purchase tickets online.
Voted in the Top 5 of USA Today's 10 Best Zoo Lights for three years in a row, Christmas at the Zoo Indianapolis is a fantastic location for the entire family to see the animals and enjoy the warm glow of the holiday lights.
Indiana State Fairgrounds
Available Until January 1
6 pm - 10 pm
$30/ car (up to 8 passengers in a single vehicle)
$50 for 9-15 passengers
Jam to Christmas music played through your car stereo as you watch Indy's largest synchronized light show with over 1 million lights.
Merry Madison & More Lights Tour
Madison Main St.
601 West First Street, Madison
Available Until Dec. 31
Free
Enjoy a magical driving tour experience around Madison for free! The town is all lit up, from Main Street, the Historic Broadway Fountain, Festival of Trees, the Riverfront, and Hanover Tinsel Twinkle Trail to all the businesses and residents taking part in the tour.
NEWFIELDS
4000 N Michigan Rd, Indianapolis
Available Until January 8
Ticket Prices Vary, and Advanced Tickets are Required.
Take a stroll in the historic garden and experience the wonder of over a million and a half lights glittering on one-hundred-year-old trees. The Landscape of light has a new feature " Huckleberry Funk's cover of Donny Hathaway's "This Christmas," and Old favorites return, including Landscape of Light dancing to the Nutcracker with the historic Lilly House as the backdrop.
Be sure to visit their official website for more info on the light displays mentioned above.  If you're looking for a new home this holiday season, we can help! Visit www.indianapolisrealestate.com or call 317-298-0961 to speak with a trusted real estate professional.
If you're planning to put your house up for sale this winter, don't lose hope. Many individuals are still looking for a house, even though purchasing a home may be off the top of everyone's priorities at this time of year.
Here's the question, what is the best way to sell a house this winter? Here are the top tips on selling your home, which will surely help you a lot. If you wish to sell your home quickly and easily this winter, follow these helpful tips first.
Top Tips On Selling Your Home In Winter
1. MAKING THE SALE
Even the real estate market can have the winter blues around this time of year. Home buyers and available homes experience a steep decline once the weather begins to cool and the holiday season begins. However, there are some occasions when it is necessary to sell something, even though there are better times to do it than the winter months. If you seem to be one of the unlucky people who is trying to sell your home around this time of year, you are going to need to take these additional steps to create your listing stand out from the other available options because there is a lot of competition.
2. EXPECTATIONS MUST BE ESTABLISHED
Accept the fact that there will probably be some potential buyers coming through to visit the home during the winter months when you post the house for sale, but be aware that those buyers will be very motivated to make a purchase. Your home should be valued and priced fairly simply because fewer people have seen it.
3. YOU HAVE TO SHOVEL
If you live in a snowy area, ensure that all the walkways around your house and any outbuildings are salted and shoveled and that any porches, patios, or decks are clear of snow. If feasible, you should maintain the outdoor furniture set up and free of snow so potential buyers can imagine how they would utilize the space if they bought the home.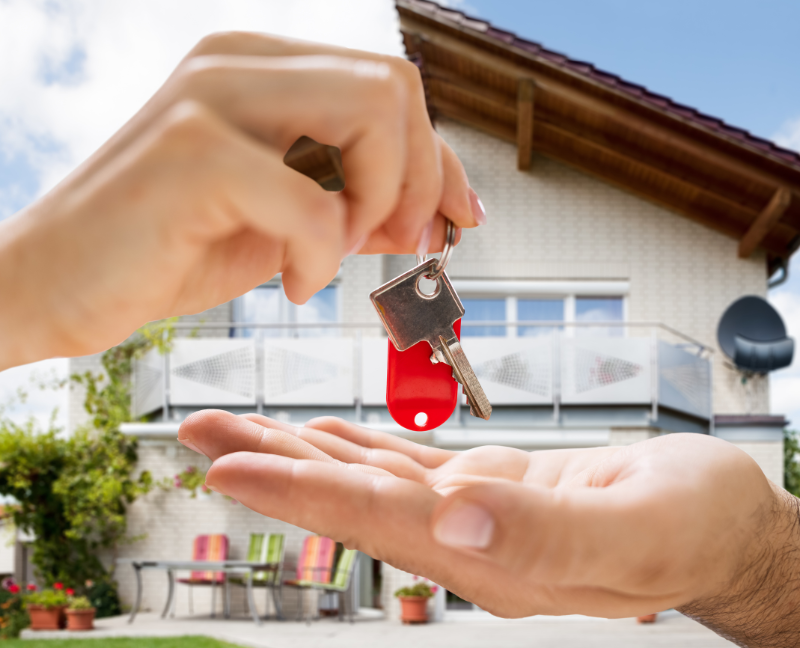 4. DON'T FORGET ABOUT LANDSCAPING
The presence of cloudy skies and bare trees can be made to appear less depressing by the addition of seasonal landscaping. Trim the edges of the garden beds, add a layer of new mulch, blow away any dead leaves, remove any dead vegetation, and then add seasonal splashes of color around the yard and the front door using decorations such as wreaths, holly, or evergreen topiaries.
5. SHOW OFF A SORT OF IMAGES
Buyers can be enticed by all that beauty in the spring and summer when homes are surrounded by green grass and lush vegetation. These disadvantages are winter listings, so provide some images of your home at various seasons if you can. Choose images without a date stamp in the corner if you decide to. An image with an outdated date may indicate that your house has been on the market for a while, which raises a red flag for potential buyers.
6. UPDATE THE WINTER SYSTEMS
Few things will put a performance on hold more quickly than a big appliance breaking down in the middle of the tour. Be sure to learn that the furnace needs to be repaired before the open house. Hire a professional to examine the house's furnace, fireplace, and other seasonal systems before you list them. Let your real estate agent know so she can bring it up during showings.
7. IMPROVE YOUR LIGHTING
Winter days are shorter, so it's crucial to leave the lights on for potential buyers even when you're away. Add path lighting or spotlights and put your lighting on a timer to create a welcoming atmosphere for anyone stopping by or driving.
8. WARM THE INTERIOR
During the showings, the temperature ought to be in the range of 68 and 70 degrees Fahrenheit. If the fireplace is locked and someone is there to watch it, you can light a fire and serve clients hot beverages like coffee and hot chocolate.
9. SHUT-OFF DRAFTS
If potential buyers of a house observe that it has a draft, they may interpret this as an indication that either something is wrong with the home's heating and cooling systems or that the existing owners have failed to keep up with necessary repairs. Alternatively, they may conclude that the current owners need to catch up with essential maintenance. Caulk and weatherstripping should be utilized where it is required to shut off drafts.
10. SET UP YOUR HOME
If you have already moved out of your home and it is currently lying vacant, consider having it set up by a professional who can create a warm and inviting atmosphere. If professional setup costs are prohibitive, consider leaving a few anchor pieces behind or borrowing extra furniture from friends. To bring warmth and happiness to each room, layer rugs, throws, pillows, and linens, including various winter plants.
11. ADVERTISE ON SOCIAL MEDIA PLATFORMS
Although your real estate agent will be responsible for most of the marketing efforts, running your social media campaign alongside their actions is always a good idea. Spread the word about your listing by posting it on social media platforms such as Facebook, Twitter, and Instagram. Look for local Facebook groups that center around local house buyers and sellers so you can publish your information in one of such groups.
12. QUICK FIXES
You can do various things to boost the value of a home and make the selling process more manageable. The vast majority of these things are applicable whenever you choose to sell your house, regardless of the season. Even a handful of well-chosen changes can make all the difference when selling your home.
If you can afford to employ a handyman to fix all of your household problems, by all means, do so. But if you want to keep hold of your cash and practice self-sufficiency, you can purchase some clever items that address a million and one minor difficulties around the house.
These are just some of the tips you can consider when selling your house in winter. If you have more tips, feel free to drop them in the comments section below.
The solution to your storage is to organize your garage. The garage could be the answer, whether your home is overflowing with clutter or needs more storage space. To make the most of this area, you will first need to bring order out of the anarchy that now exists in it.
This should be simple if you implement the best way to organize your garage storage. You can turn your garage from a disorganized dumping ground into a practical and well-organized annex to your home with careful design and a little bit of hard work.
The Best Way To Organize Your Garage Storage
1. REMOVE AND RESOLVE
You need to discard the unwanted items first. Then after cleaning up your garage, organize everything into groups. Garden tools and sports equipment should be kept together. Put similar goods in clear plastic containers with lids. Use opaque bins, but mark them. Handy stackable containers. They protect your items from insects and rodents, enhance floor space, and reduce aesthetic clutter.
2. VARIOUS STORAGE SOLUTIONS
Getting items off the floor is essential for organizing and storing them in the garage. Wall space allows you to pack the most into your garage while keeping everything accessible and visible. Depending on your storage space, project budget, and personal tastes, you can choose different types of wall storage. The following storage solutions are popular choices among homeowners.
Pegboard: It is cheap and simple to install. As long as it's not too heavy, it can fit with various hooks, clamps, bins, and shelves to store and organize almost anything.
Open-Shelving: Whether wall-mounted or stand-alone, they are inexpensive, adaptable, and user-friendly. 12- or 16-inch-deep shelves can also hold larger goods, depending on the structure.
Closed Cabinetry: If you keep your car in your garage, cabinets with doors could be best because you won't have to see paint cans and waste bags daily. Cabinets come in many materials and styles but are usually more expensive. Cabinets work best with other storage systems because they cannot hold huge goods.
Panelized Systems: Walls are covered in panels that hold hooks and shelving. Panelized systems are stronger than pegboards. However, licensed personnel must install patented items; thus, strength and utility come at a premium.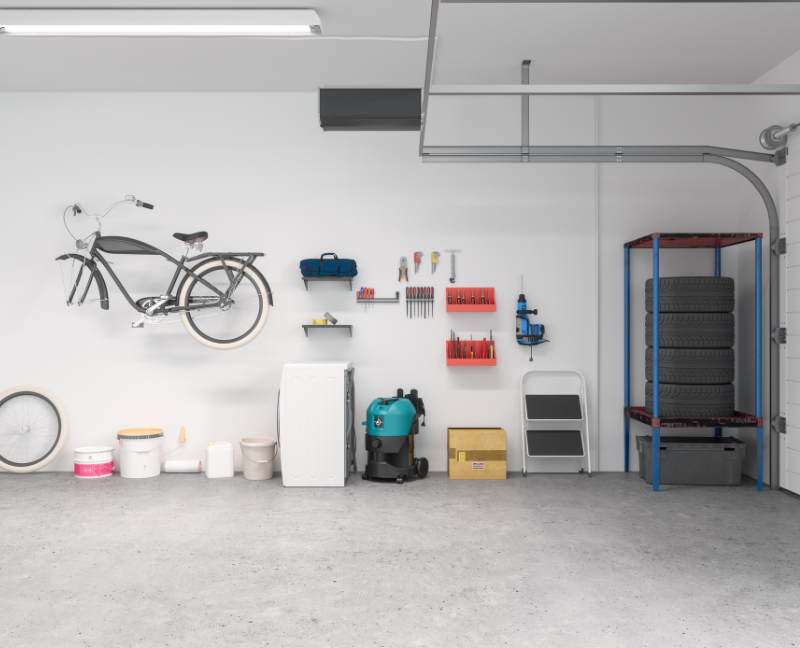 3. USE YOUR CEILING STORAGE
For seldom-used items, the ceiling is great storage. Clips or straps on the ceiling joists can hold ladders and seasonal gear. You can also use hoist pulley systems, which work like window blind cords. The ceiling storage must be arranged, so it does not block or get in the way of the garage door.
Note that positioning items to be stored thoughtfully and strategically is a key component in efficiently using the available space. Safely organize your garage.
Keeping flammable liquids like gasoline and propane in the garage is dangerous since even the slightest spark could start a devastating fire. Keep fertilizer and pesticides out of reach if you have kids or pets. Locked cabinets are ideal for poisonous materials like power tools and sharp objects.
Home is where the heart is; for many, that's in Indiana. It is sometimes referred to as "The Crossroads of America" due to its central location and extensive network of interconnected roadways.
You might ask, "Is it a good idea to move to Indiana?" To answer your question, this article will outline some of the most captivating and significant advantages of relocating to Indiana, whether you are looking for apartments for rent in Indianapolis or homes within the state.
Many tourists and families with young children choose to have their vacations in this state because it is a well-liked vacation destination.
In addition, some of the questions you have can be answered by reading the rest of this post. However, you should get yourself ready because we will go over several essential benefits of why you should consider moving to Indiana.
Why Should You Move To Indiana?
Below are the seven fascinating pieces of info about moving to Indiana that you may indeed consider why you should move to Indiana:
1. AFFORDABLE COST OF LIVING
The cost of living in Indiana is around 18% lower than the average in the United States, making it one of the most affordable states in today's country to make your home. This can be attributed partly to the fact that the cost of housing in Indiana is far lower than the average cost across the country. Because Indiana has a relatively low cost of living compared to other states, it is easier for people to make a living there. The average sale price of a home across all 50 states is $412,000, whereas the median sale price in Indiana is $255,000. This compares to the national average sale price of a home, which is $412,000.
2. ACCESSIBILITY TO NATURE
The Indiana Dunes National Park and the Indiana Dunes State Park can be found in the area located further north and next to Lake Michigan. Both of these parks may be found in the Indiana Dunes region. More than 200,000 acres of property are included in the Hoosier National Forest, which may be found in the state's southeastern part.
Living in Indiana has its benefits, one of which is the state's commitment to preserving its natural resources. In addition to its state parks, Indiana is also home to three national parks, making the total number of parks in the state a stunning 24. You can also have access to a large number of lovely green parks as well as other amazing outdoor sights if you want to move to Indiana.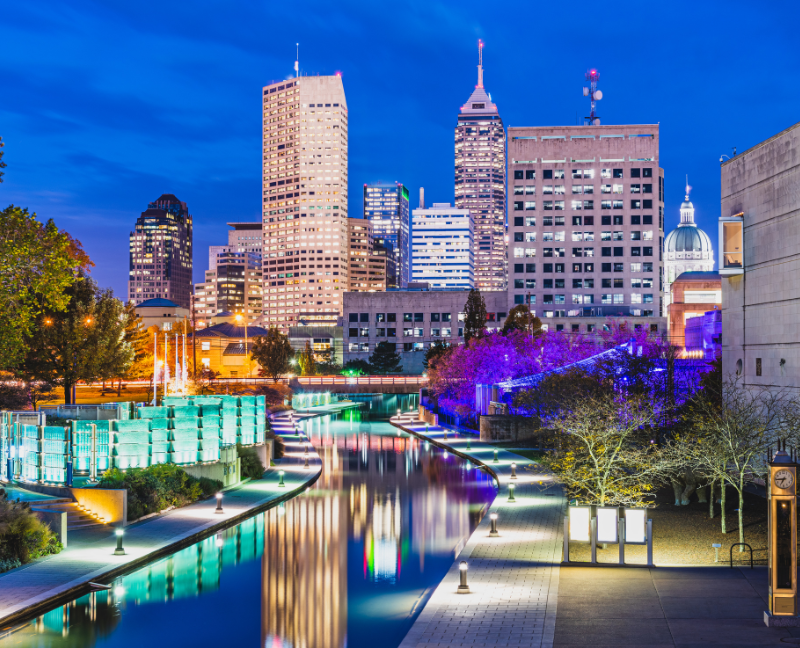 3. THE THRIVING FOOD SCENE IN INDIANA
You'll be able to satisfy almost any food craving in Indiana, which is home to various restaurants serving various cuisines. The state of Indiana, also known as the "Hoosier State," is well-known for a variety of different foods, including peanut butter and hamburgers, chicken and waffles, dough, chili and noodles, and popcorn. The state's restaurant and food scene are very fantastic. A fun fact is that Orville Redenbacher, famous for the popcorn brand that bears his name, was born in Indiana.
4. THERE IS MINIMAL TRAFFIC
If you have ever lived in a city or a city-like location with a lot of traffic, like New York City, Chicago, or Atlanta, you are familiar with the battle it can be to get to and from work on time, as well as to keep dinner reservations on schedule. Moving to Indiana will allow you to spend less time commuting. Also, you can have more time to engage in the activities you enjoy, whether settling in a large city or a small town. There is some road traffic on busier roads, but it is still manageable.
5. YOU HAVE A LOT OF THINGS TO DO
You can also go to Lake Michigan and participate in sports like boating, kite surfing, scuba diving, and fishing while you're there. Indiana offers quite a few to choose from if you're interested in visiting museums, including the Indianapolis Museum of Art, the Children's Museum, and the Indianapolis Motor Speedway Museum, amongst others. In addition, day visits to neighboring cities such as Chicago or Cincinnati are easily accessible from Indiana, making this state an excellent choice for vacationers.
Click this link to check out more fun activities to do in Indiana.
6. THE WEATHER
If you appreciate living in a place where you can experience all four seasons and their benefits, you should move to Indiana. The summers are mild, with highs averaging approximately 85 degrees. Despite this, the winters may get chilly and snowy, with the lowest temperature averaging 18 degrees in January.
7. THE SPORTS
Not only do the educational programs of Indiana's colleges consistently rank among the best in the nation, but the state's universities also have a strong reputation in the realm of collegiate athletics. The state of Indiana is home to Indiana University and Butler University, both renowned for their basketball programs. The University of Notre Dame has one of the oldest football programs in the country. As a result, it is nationally recognized for its college football team.
Several professional sports clubs, such as the National Football League's Indiana Colts and the National Basketball Association's Indiana Pacers, call the state of Indiana their home (NBA). Last but not least, this state is the site of two iconic auto races, the Indy 500 and the NASCAR Brickyard 400, both of which you should watch.
In the United States, Indiana is one of the states with some of the most breathtaking natural attractions, as we can see from the information presented above. It is a good idea to move to Indiana if you want to move to a city with affordable housing options, a low cost of living, and a thriving art and music scene.
Living in Indiana is a wise decision because of its high level of safety and protection. Some one-off events take place here every so often, which can make things more entertaining. Indiana is an excellent choice for those looking to move to a state that offers a higher quality of life.
If you're interested in moving in or buying a new home in Indiana, REMAX Advanced Realty is here to help. Reach out to us by clicking this link. 
Buying a home is a huge decision, making it a lot more intimidating if you're a first time home buyer. In our previous articles, we've discussed the basic things, such as the questions you should ask yourself before buying a property and the daunting process of purchasing a home.
Now, we're going to talk about the things that come after the buying process. As a first time home buyer, this ultimate guide to buying a home will definitely help to avoid feeling overwhelmed.
But first, what defines a first time home buyer?
A first-time home buyer is someone who matches any of the following criteria, according to the U.S. Department of Housing and Urban Development (HUD):
A person who has not owned their primary residence in the past three years. If the spouse meets the requirements listed above, they are also regarded as first-time homebuyers. You can buy a place together as first-time homebuyers if you've owned a home but your spouse hasn't.
A single parent who only had a joint owned property with a spouse when they were married
A former stay-at-home parent who has only co-owned a home with a partner
A person who, in line with applicable legislation, has only ever possessed a primary dwelling that is not firmly anchored to a permanent foundation.
A person who has only ever owned a property that did not adhere to state, local, or model building codes—and that cannot be brought into compliance for less than the price of building a permanent structure
Moving To Your New Home
The deal is now closed and you can now move to your new home. The daunting part of buying a property is now over, or so it seems.
There are still a few things to consider to make your experience as a new homeowner worthwhile.
1. CONTINUE SAVING
Even when you're done with the daunting process of buying a home, saving money should never stop. Being a homeowner entails significant unforeseen costs, such as fixing the gutters or purchasing a new water heater. Create a home emergency fund so you won't be caught off guard when these expenses eventually come up.
2. CHECK YOUR HOME REGULARLY
Consider your property as an investment; therefore, you should be sure to take exceptional care of it. Regular maintenance enables problems to be repaired when they are small and manageable, lowering your repair expenses.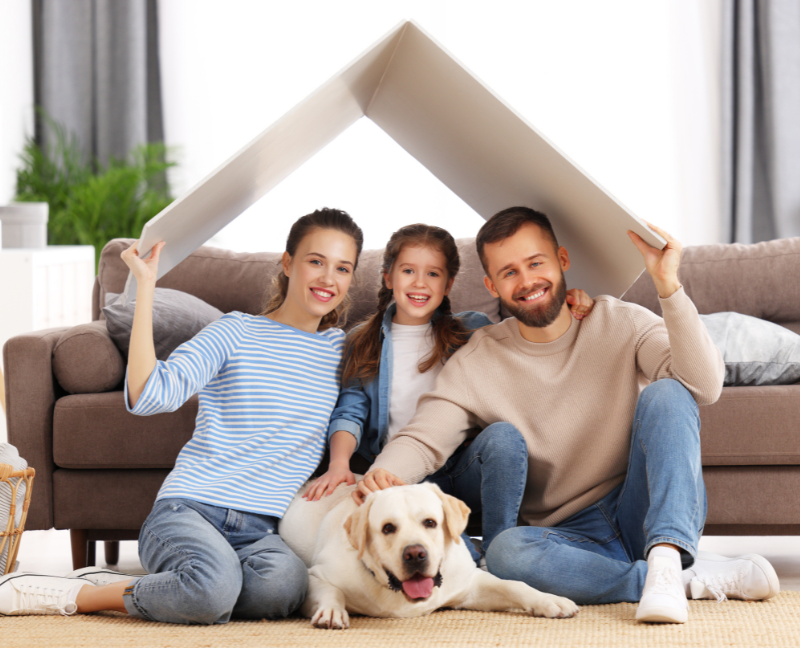 3. DISREGARD THE HOUSING MARKET
Unless you decide to sell it, it doesn't matter how much your house is currently worth. The main factor in determining whether you will realize a healthy return on your investment is your ability to select when you sell your property, as opposed to being compelled to do so because of a job transfer or financial hardship.
4. DO NOT RELY YOUR RETIREMENT ON SELLING YOUR PROPERTY
Even if you already own a property, you still need to keep funding your retirement savings. There's no guarantee that you'll get financial success when you sell your property even if you see people making billions when the prices of homes increase due to the huge demand.
Keep in mind that the money you used to pay your mortgage each month can be utilized to cover some of your living and medical expenses in retirement if you plan to use your home as a source of wealth in your golden years.
Final Notes
Buying a home is a stressful yet fulfilling process. It won't be easy even with all the tips you get online; however, this guide will help you not only find the home of your dreams but also a home you can afford.
In the first part, we've shared the top six (6) questions you can ask yourself when buying a home; now, we're going to dive deeper into the process of purchasing a property.
This ultimate guide to buying a home will help you whether you're a first-time home buyer or not.
Feel free to browse our website to learn more tips on home buying and selling.
The Home Buying Process
Now that you've made the commitment, let's examine what to anticipate from the actual home purchasing process. There are numerous bids and counteroffers flying about right now, which is hectic. You can, however, get through the procedure with your sanity more-or-less intact if you are ready for the inconvenience (and the paperwork). The general progression that you might anticipate is as follows:
LOOK FOR THE RIGHT HOME
Use all of the resources at your disposal to identify homes for sale, including your real estate agent, internet listing search engines, and driving around the areas you're interested in looking for for-sale signs. Additionally, make some inquiries of your loved ones, coworkers, and business associates. You never know where an excellent lead or reference for a house might appear.
If you're truly looking to buy a house, never show up at an open house without a realtor (or at the very least, be ready to give the name of someone you're apparently working with). It is clear why negotiating with the seller's agent first rather than your own agency may not be in your best interests.
If money is tight, search for houses whose potential hasn't yet been fully fulfilled. If you want to move into a house you can afford, it can be worth it to put up with the ugly bathroom wallpaper for a time even if you can't afford to replace it right away. Don't allow cosmetic flaws to prevent you from purchasing a property if the location, size, and other important factors (the big things that are hard to improve) are all satisfactory.
In order to increase their equity and move up the housing ladder, first-time buyers should look for a home they can add value to.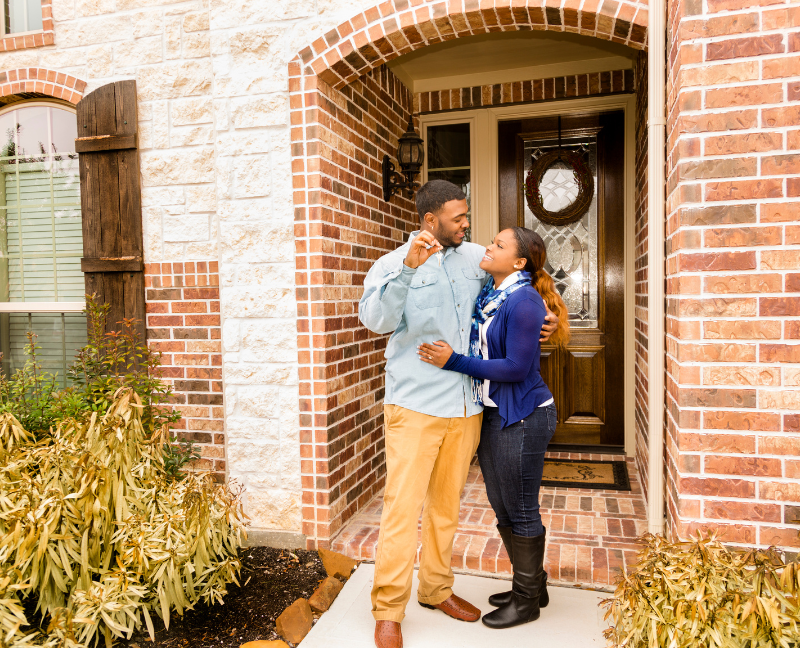 EVALUATE YOUR FINANCING OPTIONS AND OBTAIN FINANCING
Your own money should be in good shape, so make that a priority. In general, having solid credit, a history of on-time bill payments, and a maximum debt-to-income ratio of 43% are requirements for being eligible for a home loan.
These days, lenders want to keep housing costs (principal, interest, taxes, and homeowner's insurance) to around 28% of borrowers' gross monthly income, though this percentage might vary greatly depending on the local real estate market.
The lender will check all of the provided financial information once you've selected one and submitted an application (calculating debt-to-income ratios, looking at credit scores, verifying employment history,  etc.). A specified sum may be preapproved for the borrower by the lender. Be aware that if you do any actions that could lower your credit score, such as financing a car purchase, your loan could be canceled at the last minute even though you have been preapproved for a mortgage.
When looking for a pre-approval or a mortgage, don't be confined by allegiance to your present financial institution: shop around, even if you only qualify for one sort of loan. Rates of interest on mortgages and fees can both be shockingly different (which, of course, have a major impact on the total price you pay for your home).
A backup lender is also advised by some authorities. There is no assurance that a loan you qualify for will ultimately be funded because underwriting standards can change, lenders' analyses of risk can vary, and investor markets might change. When clients sign loan and escrow paperwork, there are instances where they are informed 24 to 48 hours prior to the closing that the lender has frozen funds on their loan program. A second lender who has previously approved you for a mortgage gives you a backup plan to keep things moving along at a reasonable pace.
MAKE A PROPOSAL
Your real estate agent will offer advice on how much to offer for the home as well as any restrictions you might want to include, such as having the buyer cover your closing fees. The seller will either accept your offer or make a counteroffer once your agent presents it to the seller's agent. After then, you have the option of accepting or continuing to negotiate until you reach an agreement or decide to give up.
Review your budget once again before submitting your bid. This is the time to take into account estimated closing costs, which can range from 2% to 5% of the purchase price, travel expenses, and any necessary immediate repairs or appliances before you can move in.
Additionally, plan ahead because it is simple to be caught off guard by higher or unexpected utility bills, property taxes, or neighborhood association dues, particularly if you're leaving a rental or apartment arrangement where you haven't dealt with these issues before. You might ask for the water and energy bills from the previous year to get a sense of the typical monthly expenditure.
Once you and the other party have come to an agreement, the process enters escrow once you have made a good faith deposit. Escrow is a brief time frame (typically around 30 days) during which the seller removes the home from the market with the legally binding assumption that you would purchase the home, assuming you don't discover any significant issues with it during your inspection.
REQUEST A HOME INSPECTION
There is no alternative for having a qualified professional check your possible new home for the quality, safety, and general condition, even if the house you intend to buy appears to be flawless. You should typically be allowed to withdraw your offer and receive a refund of your deposit if the house inspection reveals significant flaws that the seller failed to disclose. Other choices, if you find yourself in this circumstance, include bargaining with the seller to make the repairs or reduce the asking price.
CLOSE THE DEAL OR MOVE FORWARD
You should be ready to close if you can reach an agreement with the seller or, even better, if the inspection turned up no major issues. The process of closing basically entails signing a ton of paperwork quickly and praying that nothing goes through at the eleventh hour.
In the final stages of your purchase, you may have to deal with and pay for things like having the house appraised (mortgage companies need this to secure their interest in the house), conducting a title search to ensure that only the seller is the rightful owner, obtaining private mortgage insurance or a piggyback loan if your down payment is less than 20%, and having completed the required home loan documentation.
Tis' the season to be jolly! A feast for your senses awaits Hoosiers and everyone visiting the Hoosier state this holiday season with all the fun and festive things happening in and around Indy. Below is our must-see guide that will surely get you into the holiday spirit!
401 E Michigan St, Indianapolis, IN 46204
Thu, Dec 1, 2022 - Sun, Dec 4, 2022
Thu, Dec 8, 2022 - Sun, Dec 11, 2022
Thu, Dec 15, 2022 - Sun, Dec 18, 2022
Located in the heart of Mass Avenue's Arts District is the Christkindlmarkt, where you can be bright this holiday season and feast your senses with live entertainment, good food, and drinks.
1200 W Washington St, Indianapolis, IN 46222
November 19 - December 30 ( Close Christmas Eve and Christmas Day)
A beloved holiday tradition now its 53rd year! Meet Santa and Mrs. Clause while visiting your favorite animals at the Indianapolis Zoo. Beautiful new decors have been added to enhance your holiday experience.
Enter at Gate 12 - located on 42nd Street
Nov 11, 2022 - Jan 01, 2023
ONLINE RESERVATIONS ARE REQUIRED
Witness a synchronized show of over a million lights and Christmas music played through your car stereo.
501 Madison Ave, Indianapolis, IN 46225
This December Classic Activity is a guided tour through the monument circle to see the beautiful holiday lights, along with a few other downtown spots that have holiday cheer.
The Amp Marketplace at 16 Tech
1220 Waterway Blvd, Indianapolis, IN 46202
Every Saturday from November 5, 2022, through April 29, 2023
Take family and friends to enjoy live music and good food, let kids play in the area, and find some of Indiana's best local produce, artisan food, sustainably raised meats, dairy products, unique baked goods, and more!
Eiteljorg Museum of American Indians and Western Art
500 West Washington Street, Indianapolis, IN 46204
Sat, Nov 19, 2022 - Mon, Jan 16, 2023
Get into the holiday spirit at Jingle Rails: The Great Western Adventure G- scale model train wonderland.
More than 30 features, including:
Indianapolis Motor Speedway
Indianapolis' Soldiers and Sailors Monument
Lucas Oil Stadium
OneAmerica Tower
Mt. Rushmore
The Grand Canyon
Old Faithful geyser (it actually erupts!)
Golden Gate Bridge
Las Vegas Strip
Hoover Dam
The Children's Museum of Indianapolis
3000 N Meridian St, Indianapolis, IN 46208
Santa is very busy this time of year, but he's made some special arrangements - from Gingerbread Houses to Countdown to Noon and everything in between. Create holiday memories with your family at the special Jolly Days events with The Children's Museum!
Indiana State Museum and Historic Sites
650 West Washington Street, Indianapolis, IN 46204
9am - 10am | Dec. 2, 9 , 16, 23, 30
Families with kids aged five and under can come to the Indiana State Museum during the early opening hours to engage in interactive story times with Santa, North Pole elves, a ride on the Snowfall express through a winter wonderland, and more.
Historic Athenaeum (December 1 & 2)
Arts for Lawrence's Theater at the Fort (December 15, 16, 17 & 18)
Enjoy 8 Winter Classic Movies and a free hot chocolate with every ticket at the Heartland Film's Merry Movie Nights.
It's a Wonderful Life ( with Ugly Sweater Contest)
Thurs | Dec 1 | 7 pm
A Christmas Story
Fri | Dec 2 | 7 pm
The Grinch
Thu | Dec 15 | 6:30 pm
Elf
Fri | Dec 16 | 6:00 pm
White Christmas SING-A-LONG
Fri | Dec 16 | 8:15 pm
The Polar Express
Sat | Dec 17 | 6 pm
White Christmas
Sat | Dec 17 | 8:15 pm
National Lampoon's Christmas Vacation
Sun | Dec 18 | 7 pm
Tinseltown: Where Everyday Is Christmas (Indianapolis)
Nevermore Union Station
39 W Jackson Pl, Indianapolis, IN 46225
A pop-up bar for those over 21, and family-friendly sessions are available for those under the drinking age. This event is overflowing with holly, jolly Christmas spirit - expect Santa, elves, presents, tinsel, festive tunes, and lots of winter warmer drinks.
Eugene and Marilyn Glick Indiana History Center450 West Ohio Street, Indianapolis, IN 46202
5 pm - 8 pm | Dec. 6, 13, 20
The perfect downtown spot for fun and libations as IHS will open late with special evening hours during the Festival of Trees on select Tuesdays, where visitors can view the beautiful and specially-decorated trees after dark. Adults over 21 can sample a selection of bourbon.
NEWFIELDS
4000 Michigan Road, Indianapolis, Indiana 46208
5 pm - 9 pm |Nov. 20 - Jan. 8 2023
The tradition continues at the Garden at Newfields with more than a million and a half lights aglow, bringing wonder and warmth to the holiday season.
The events we've listed above are based on the research we've conducted and are subject to change, make sure to visit the event's official website for updates and complete details of the deals.
The task of purchasing a property can be extremely difficult, whether you've done it before or not. The temptation is to either settle for the first house that fits your budget or to keep renting. 
In this post, we'll explore what you should think about before you buy, what to expect from the actual buying process, and some practical advice to make life easier once you move into your home to help you demystify the process and make the most of this purchase.
This will help you navigate the difficult process of getting started, setting a budget for a home, looking for one, inspecting it, understanding the fundamentals of buying, and obtaining a mortgage.
Factors To Consider Before You Buy
Your long-term goals are the first thing you need to decide. After then, think about how owning a home fits into those plans. Some people simply want to convert all those "wasted" rent payments into mortgage payments that result in equity. Others appreciate the thought of being their own landlord and view homeownership as a symbol of their independence. Then there is the problem of considering home ownership as an investment.
You can move in the right direction by focusing on a smaller range of your long-term homeownership objectives. 
Buyers Guide To Buying A Home
WHICH HOUSE TYPE SUITS YOUR NEEDS THE BEST?
A classic single-family home, a townhouse, a condominium, a co-operative, or a multi-family complex with two to four units are all possibilities when buying a residential property. Depending on your ambitions for homeownership, every choice has advantages and disadvantages.
You must decide which kind of property will enable you to accomplish those objectives. By selecting a fixer-upper, you can also reduce the cost of your purchase in any category (although the amount of time, sweat equity, and money involved to turn a fixer-upper into your dream home might be much more than you bargained for).
WHAT FEATURES WOULD YOUR IDEAL HOME HAVE SPECIFICALLY?
You're making what may be the largest purchase of your life; while it's wise to keep some flexibility in your list, you still deserve to have it as near to your needs and wants as possible. 
Your wish list should cover everything from the most fundamental considerations, such as neighborhood and size, to more specifics, such as bathroom design and the presence of reliable appliances in the kitchen. To find a new house that meets your needs and preferences, real estate websites can be an invaluable resource.
HOW MUCH OF A MORTGAGE CAN YOU AFFORD?
Knowing how much a lender will actually loan you to buy your first house is vital to know before you start looking. You might believe you can afford a $300,000 home, but lenders might only think you qualify for a $200,000 mortgage, depending on things like your overall debt load, your monthly salary, and how long you've had your current employment.
Before making an offer on a home, make sure to get pre-approved for financing. A lack of a mortgage pre-approval will frequently prevent sellers from even considering an offer. Furthermore, a lot of real estate agents won't waste their time talking to clients who haven't made it clear how much they can spend. Compare loan rates and costs for lenders as you start your search. After that, submit your mortgage application along with any supplemental materials your lender may need to confirm your debt and income.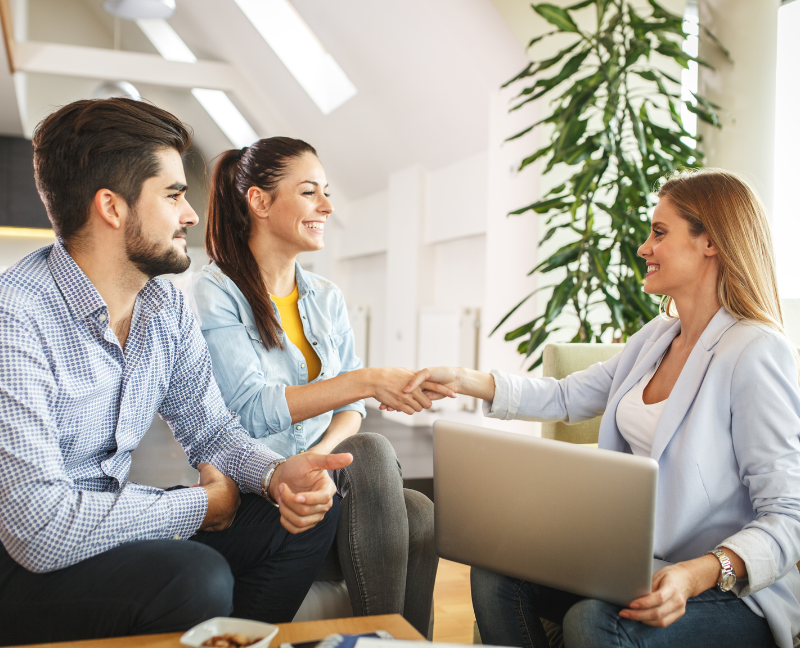 WHAT SORT OF HOUSE CAN YOU REALLY AFFORD?
But occasionally a bank will provide you with a loan for a home that is more expensive than you actually wish to pay for. You shouldn't borrow $300,000 just because a bank says it will unless you really need to. Many first-time homebuyers make this error and end up "house-poor," which means that after paying their monthly mortgage payment, they have little money left over to cover other expenses like clothing, electricity, vacations, entertainment, or even food.
You should consider the entire cost of the house when choosing the size of the loan, not simply the monthly payment. The amount of homeowners insurance you'll need to buy, the amount you'll have to spend on upkeep or improvements to the house, the number of closing expenses, and the amount of property taxes in your preferred neighborhood are all things to take into account.
DO YOU HAVE SUBSTANTIAL SAVINGS?
Your down payment (3.5%–20% of the purchase price) and closing expenses will need a large upfront cash outlay, even if you qualify for a sizable mortgage.
One of the major obstacles when it comes to investing with a short-term objective in mind—buying a house—is maintaining assets in a reachable, reasonably secure vehicle that yet offers a return. A certificate of deposit (CD) might be an excellent choice if you have between one and three years to reach your goal. You won't get wealthy, but you won't lose any money either.
Buying short-term bonds or a fixed-income portfolio may be thought of in the same way; they will provide some growth while also shielding you from the volatile stock market.
You will want to keep the money liquid if you plan to buy a house within the next six to twelve months. The ideal solution might be a high-yield savings account. If the bank fails, you will still be able to access your funds up to $250,000 if it is FDIC insured.
WHO WILL AID IN YOUR SEARCH FOR A RESIDENCE AND DIRECT YOU DURING THE PURCHASE?
Your needs and your budget will be taken into account while a real estate agent helps you find properties. They'll then meet with you to show you those houses. These experts can help you with all aspects of the home-buying process after you've decided on a house to buy, including making an offer, obtaining financing, and filing the necessary paperwork.
Any mistakes you may run into during the process can be avoided thanks to the experience of a professional real estate agent. The majority of agents get compensated out of the sale proceeds as a commission.
These are just some of the questions you can ask yourself when buying a home. In Part 2, we'll dive deeper into the process of buying a home.
Investing in a home is both an emotional and sustainable investment. It is the place that will provide you with shelter and security and it is also the precious space you will spend your days and nights in you will call home and make memories in. In this article we are bringing you 5 reasons why you should invest in a home. We will also link you to 3 of our amazing agents that you can get in contact with to simply ask questions, or if you're interested, start browsing homes that meet your financial and location needs. Let's dive in!
1. Modify Freely As Your Needs Grow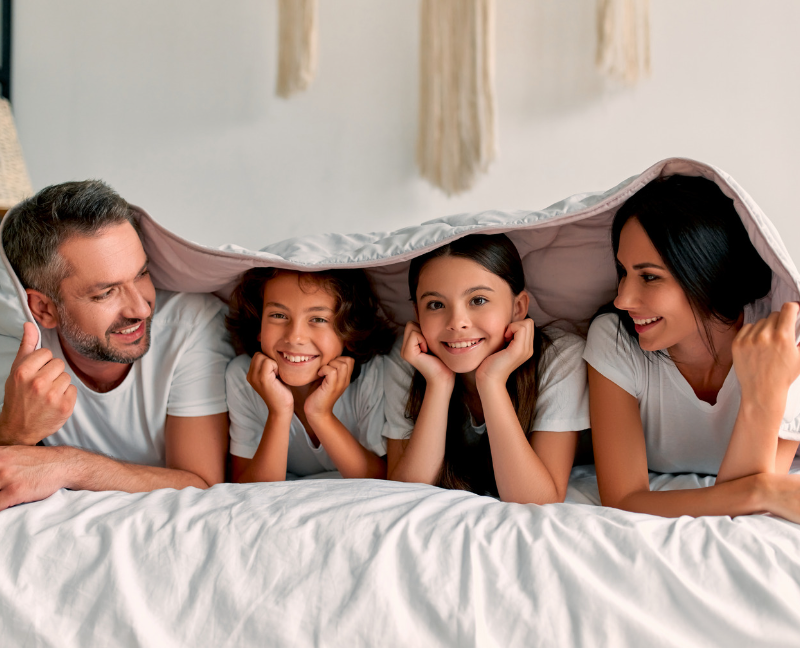 One of the greatest qualities of owning a home is the ability to transform your home into whatever you need it to be as you and your family grow over the years and needs change. An example would be the unexpected pandemic of COVID-19. This pandemic has made a big impact in remote working. During lockdown, we were able to work from the comforts of our own home. Of course everyone made due with the space they had, but those with a home office were able to sit down comfortably and have a proper working environment and space. Qualities that make a great home office include space, being closed off from active and noisy areas of the home and windows to invite lots of natural light in.
2. Enjoy Increased Privacy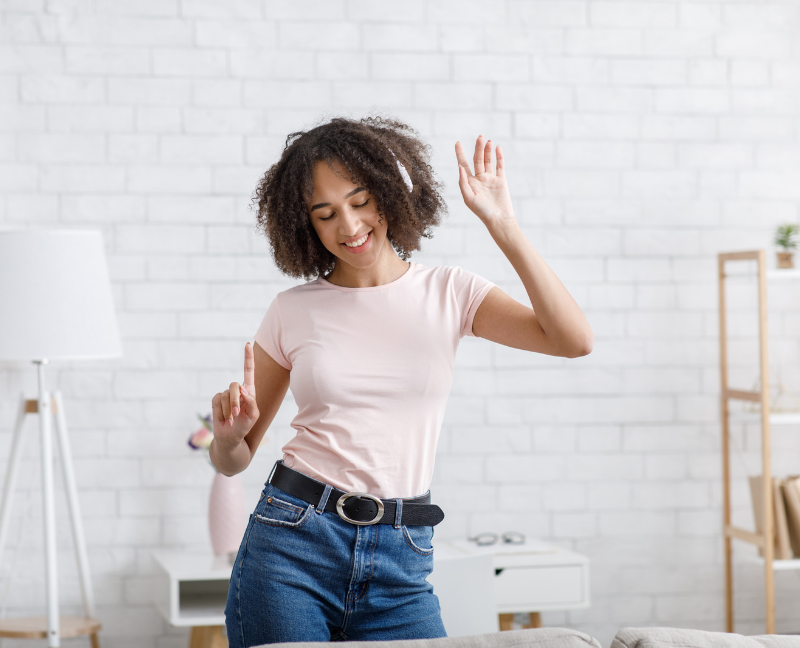 In an apartment, it's easy to feel overly cautious of the noise you make in having neighbors on your left and right, and below you and above. With your own home, you can relish in increased privacy, something apartments can't offer. This increased privacy comes with increased space as well which is another win to collect in having a home versus an apartment. 

3. Enjoy Tax Benefits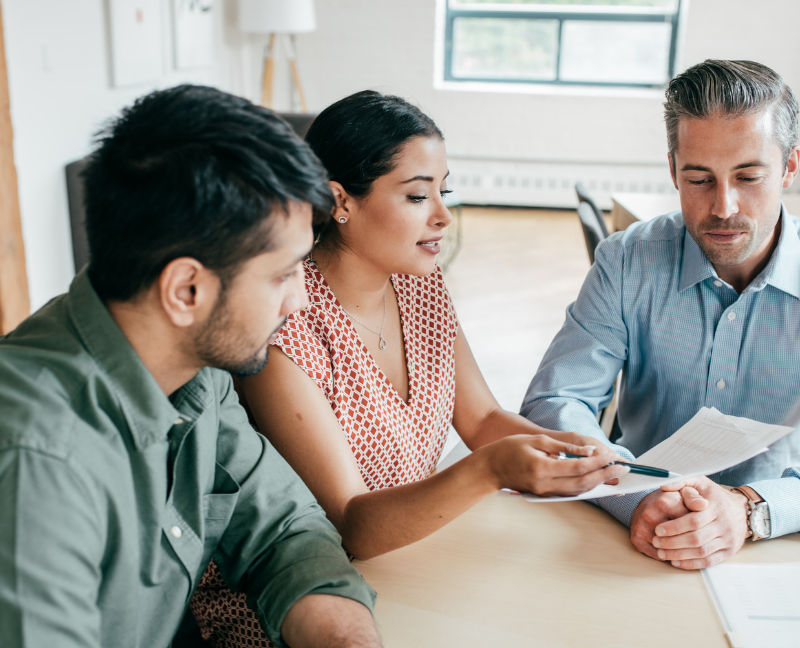 Some tax benefits you as a current or future homeowner can expect to benefit from include deductible interest in many cases, the amount you pay in property taxes is deductible, collect tax deduction points over the period of your loan, PMI (private mortgage insurance) can be deducted in some cases and if you work at home you can deduct your home office expenses and the space that is used. 
4. Pay Predictable Monthly Payments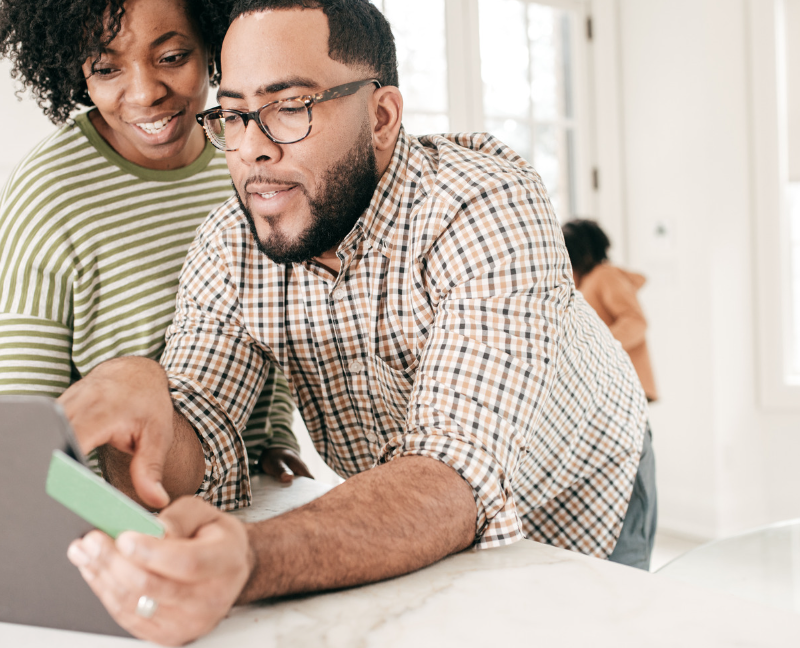 In renting an apartment, tenants can expect to have some amount of increase to their rent every year as the cost of living increases. In owning your own home you can find financial comfort in having predictable monthly payments, avoiding the annual increase in home finances that apartment renters find themselves in.

5. Take Pride In Ownership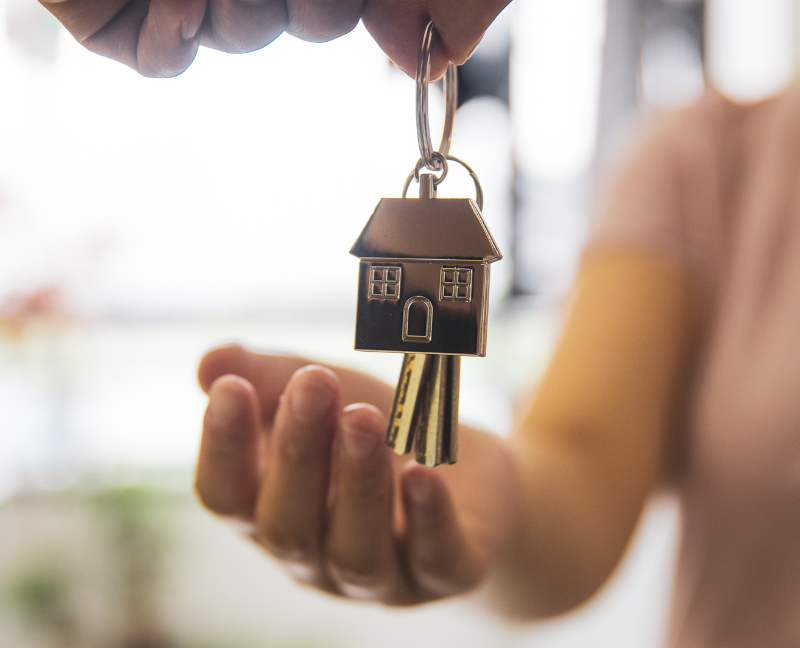 The last reason on our list as to why you should invest in a home is that you get to take pride in ownership. Feel great about owning the precious space that you call home, being able to modify it freely as your needs grow and enjoying increased space and privacy.