The Indy Home Pros Team is back again to bring you another Amazon list! In this article, we are showing you 5 amazing eco-friendly products that are perfect for the home. For your safety, we recommend waiting to order non-essential packages to avoid potentially spreading viral infections during this time. For now, we encourage you to simply add these amazing items to your cart or wishlist and order when conditions are ideal. Be sure to wear your mask, engage in social distancing and keep your hands clean. Thank you!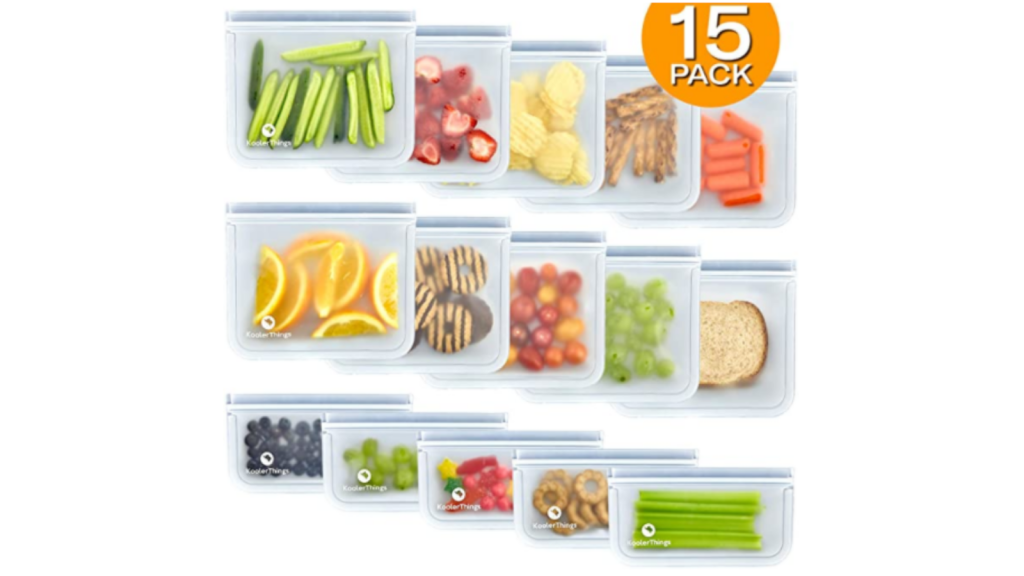 Have you ever thought about how many Ziplock bags your home goes through a month? Most people don't think this over due to each bag being so easily disposable. The average American uses 500 Ziplock bags every year. Whew! How can we reduce this number? The answer lies in reusable sandwich bags. These reusable sandwich bags from Amazon are the perfect replacement for traditional plastic sandwich bags. They run for $14.99 for a pack of 15. These eco-friendly bags are made from food grade material that is PBA, chloride and lead free. They are durable and able to properly store various foods such as fruit, vegetables, sandwiches and more. The double ziplock closure ensures no liquid can escape. The bags are not dishwasher friendly (however they are freezer friendly), but are easily cleaned by hand with soap and water. Once you no longer need the bags, they can be recycled. They are easily burned and not harmful to the environment.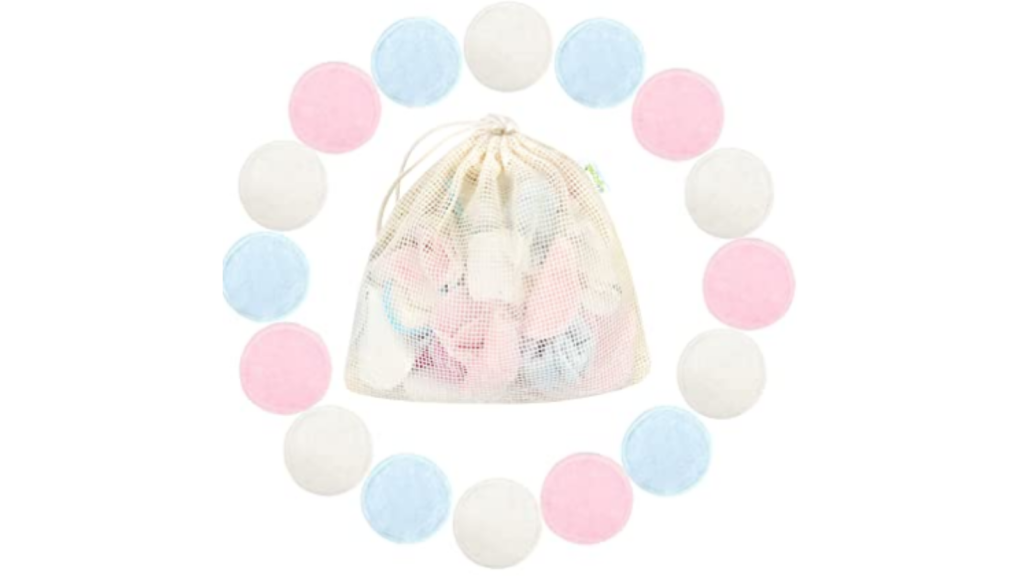 Cotton rounds play a big role in many people's skin and nail care routine. When we pick up a pack of cotton rounds, we can get a large quantity for a low price. Have you ever thought where all 100 cotton rounds go after you have used up your supply? Unfortunately, these products have a negative impact on our environment. Cotton rounds are not recyclable and add to landfills. It is our duty as residents of the Earth to ensure we do what we can to not add to the waste in landfills by using eco-friendly products. These reusable cotton rounds are a perfect substitute for traditional cotton rounds. These cotton rounds come in 3 beautiful pastel shades and come in a pack of 16. This one pack of 16 cotton rounds is the equivalent of the usage of 2000 traditional cotton rounds. It's incredible how much we are able to save by switching over to reusable products! Use them to remove makeup or pollutants from outdoors. These pads are created from soft material that will not wear over time. It is even suitable for cleaning the delicate skin of a baby's face. These pads are easy to clean and are easy travel with. Replace traditional cotton rounds that add to landfill with these beautiful, reusable rounds.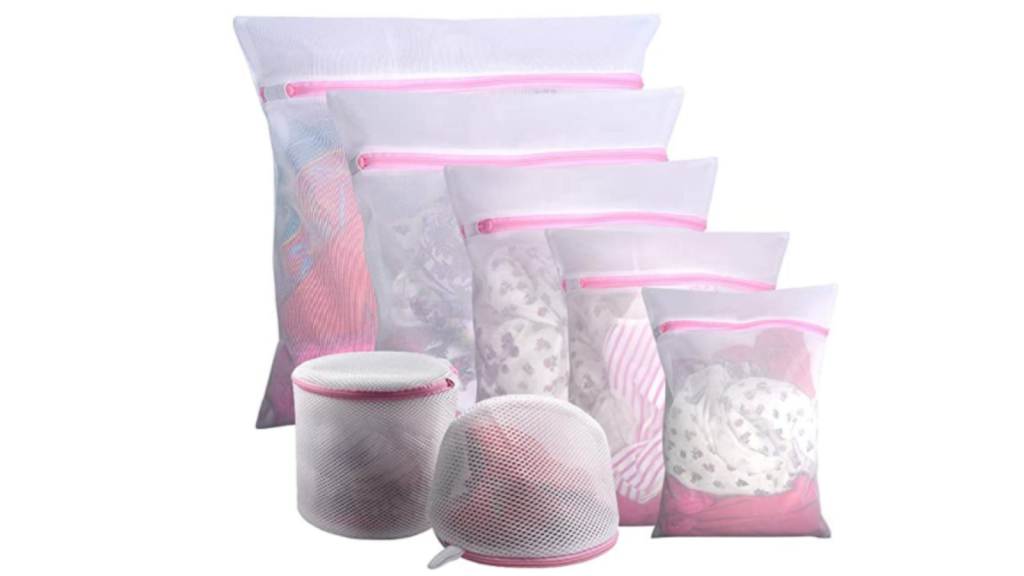 The washing machine can do a lot more damage to our clothes than we think. It can cause our clothes to wear quicker, snag fabric or create those dreaded balls of lint that stick to the fabric. How do we keep our clothes looking fresh over time so we aren't having to constantly replace the same articles of clothing? These reusable washing bags will help you do just that! These washing bags will protect your clothes from tangling and snagging while in the washer or dryer. They are made from durable nylon that is sure to withstand the test of time. These bags also help various colors from fabric not bleed onto other articles of clothing. This eliminates the need to have multiple washes in order to wash certain pieces separate in fear of dyeing a shirt a different shade. This will also help save the amount of water you use in your home when doing laundry. The bags come in a variety of sizes for various articles of clothing. These bags are especially useful for delicates such as undergarments, active wear, sweaters, baby clothes and more. The clothes are secure in the bag with a strong zipper. The zipper can also be tucked under a seal for extra security. These are a must have for every home!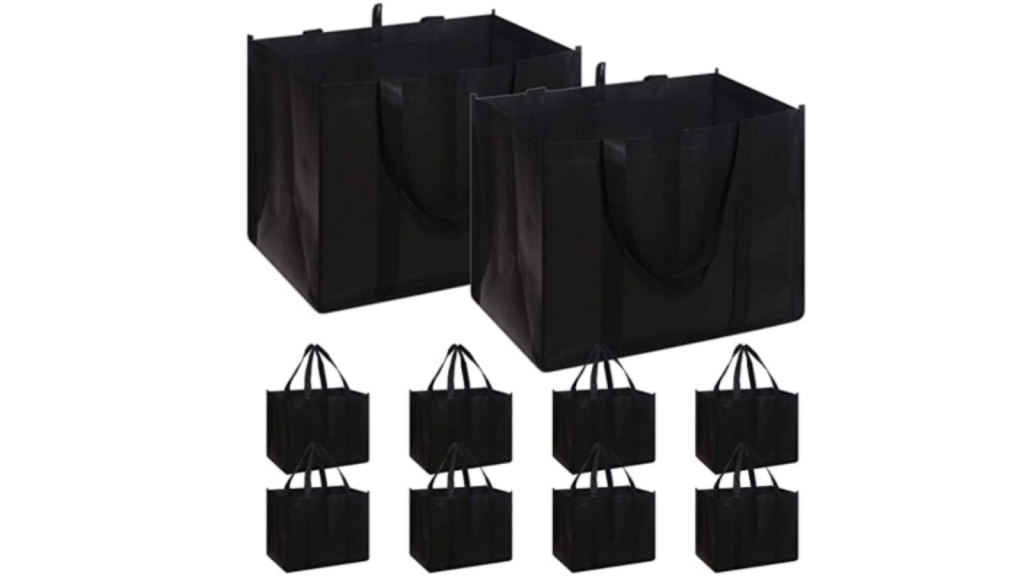 Above, we asked how many plastic Ziplock bags you go through. For this section, how many plastic grocery bags do you think you go through? Where do you think these go once discarded? American use an astonishing 100 billion (yes billion) plastic grocery bags every year. These 100 billion grocery bags collectively needed 12 million barrels of oil to be produced. This means that 14 plastic bags equate to the amount of gas needed to drive for approximately one mile. These plastic grocery bags that we waste end up in our oceans and landfills. 80% of plastic bags that are in landfills end up drifting into the ocean. They coat our streets and harm ocean life. The use of reusable grocery bags can help reshape our plant drastically. These reusable grocery bags are well worth the $20.00. They come in one solid color and come in a great size. The fabric is heavy duty, ensuring that your groceries won't be too heavy for each bag. The straps are also just as strong. These flexible bags are foldable, making it easy to fold and store the bags in a small space until you are ready to use them. We recommend folding them down and keeping them in the truck of your car. This way you never forget to grab them while heading to the grocery store. These bags can be used for groceries, when going on a picnic or when attending an event in which you may need to bring supplies. They are suitable for any occasion.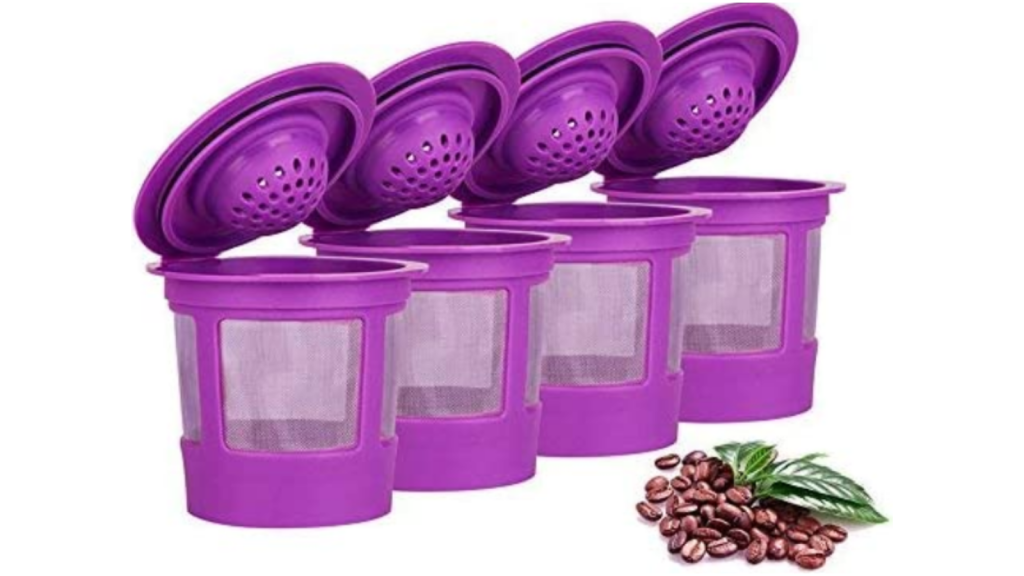 It's no secret that KCups wreak havoc on the environment. These little plastic cups remain in landfills in abundance. Some are able to be recycled, but many are not. Keurig's slogan is "Brew a Better World", but unfortunately KCups don't help us live up to that message. The amount of KCups present in landfills are abundant enough to wrap around the plant 10 times. Fortunately, an alternative has been created. We now have reusable KCups available to us! Purchase a set of KCups on Amazon. They are affordable and come in a variety of quantities. Simply fill the cup with your desired blend, brew, then clean. Easy!