Whether you're a seasoned agent, or a potential home buyer or seller looking for some inspiration, these 10 Twitter Accounts have all your needs covered!
10) Luxury Home Magazine @luxuryhomemag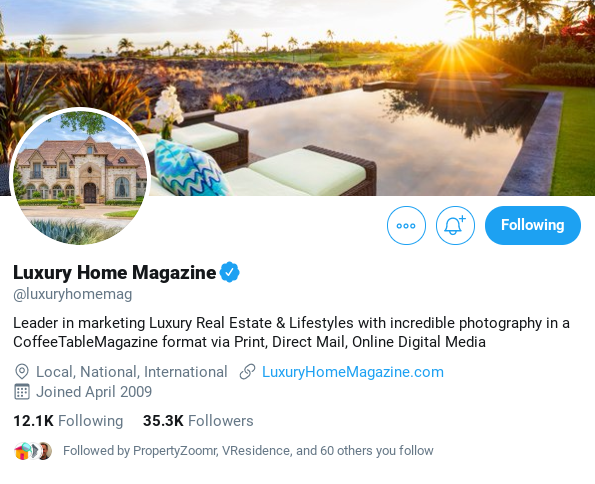 Luxury Home Magazine offers beautiful photography of luxurious homes in the states. A link with additional housing information and photos can be found in each post. Follow this page to indulge in stunning homes around the country.
9) Spaces @spacespgn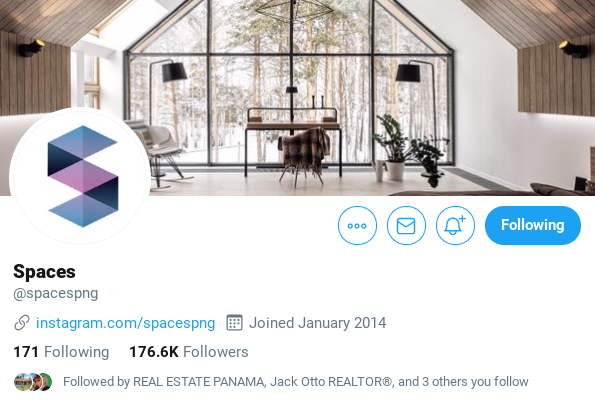 Spaces posts unique homes around the world. Expect to see multiple tweets a day from this page of fantastic homes from places such as Australia, Brazil, Taiwan, and many more. Follow this page to take a trip around the world to see beautiful homes.
8) Curbed @curbed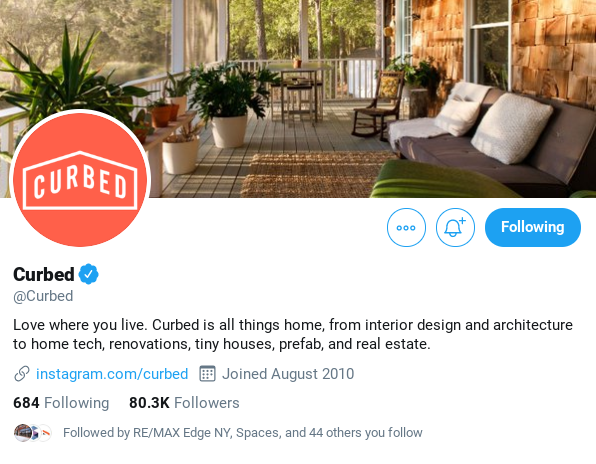 As stated in their bio, Curbed keeps you updated on all things home. Expect to see posts such as new builds in a community, incredible photography of gorgeous homes, and so much more. Follow this page to stay up-to-date on all things home.
7) Home Zada Digital Home Management @homezada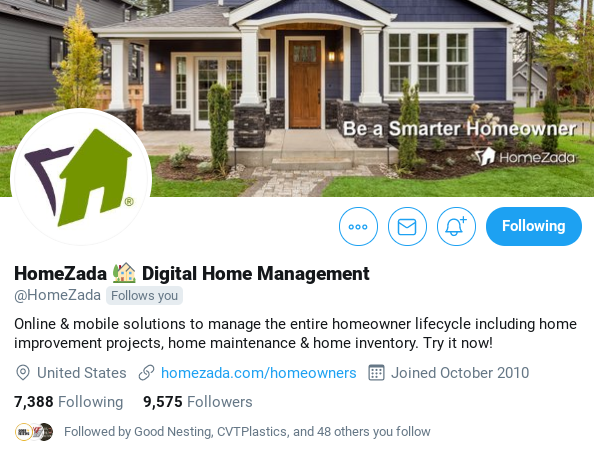 HomeZada is a home management twitter account with an outstanding team. Expect to find useful content such as their Home Inventory Tool and informative articles. This team is also quick to respond to messages sent their way. Give them a follow!
6) Houzz @houzz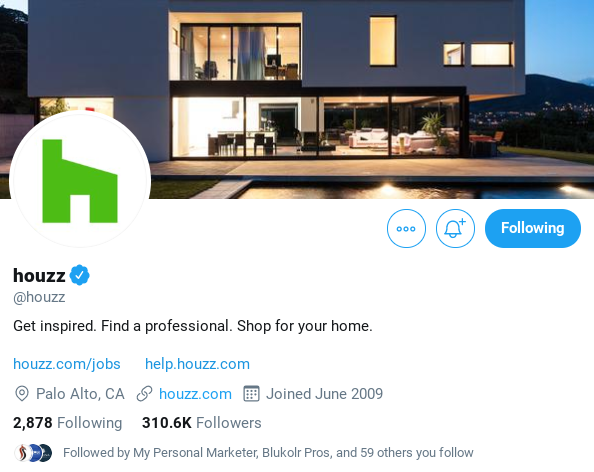 Follow Houzz to find great articles covering topics such as home renovation, awesome tips on home decor, and so much more. Each article is well-written and includes beautiful photos of featured homes.
5) Housing Wire @housingwire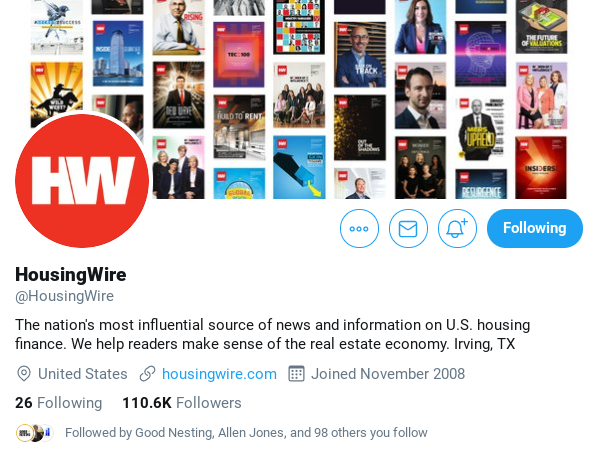 Housing Wire keeps their followers up-to-date on all things housing finance. They posts well-written articles that are informative and well-presented. Give them a follow to stay updated on their amazing content.
4) Homes & Gardens @homesandgardens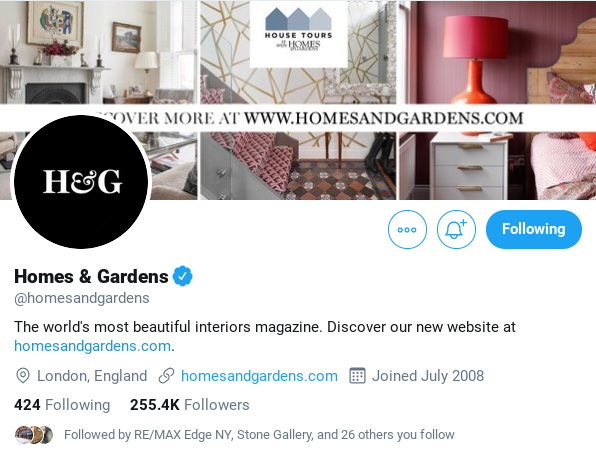 Homes & Gardens gives you your daily dose of stunning homes. View photos of incredible homes, read interviews covering amazing designers, and so much more. Check out their page to view awesome housing content.
3) Realtor.com @realtordotcom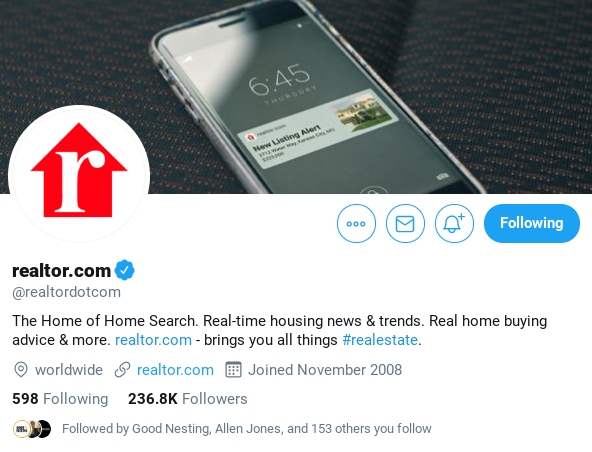 Follow Realtor.com to keep up with the latest housing news. Content you can expect to find on this twitter account include interior design tips, photography of beautiful homes, and so much more. Check out their content and give them a follow to view their latest posts on your timeline.
2) One Kindesign @onekindesign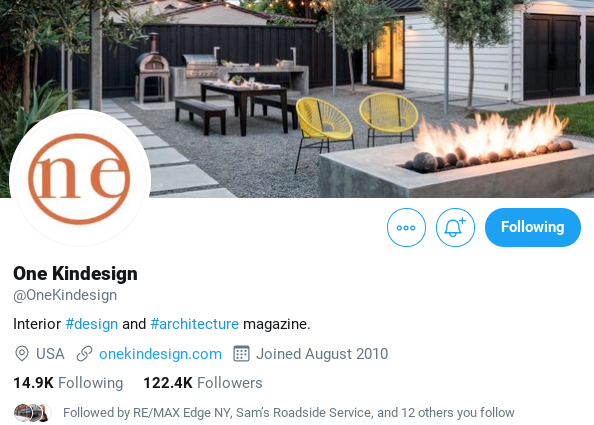 One Kindesign features beautiful interior designs and architecture. Each tweet comes embedded with a link to view photos and additional information about each home. Support this awesome page by giving them a follow!
1) Design Milk @designmilk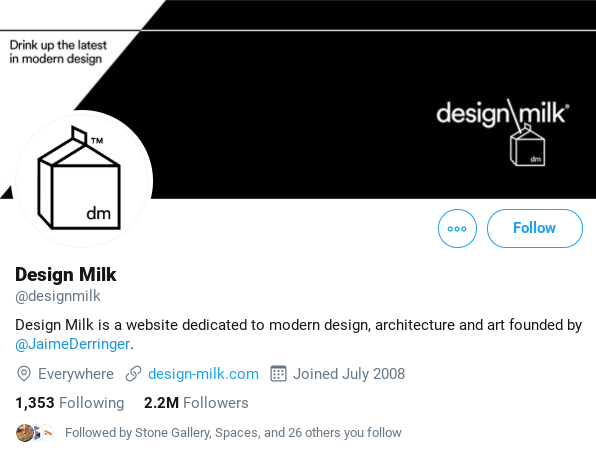 Design Milk posts stunning designs founded by Jaime Derringer. This page offers creative photography of unique designs and spaces. Follow this page to be inspired by art collected by Derringer.
BONUS: Follow US on Twitter @IndyHomeProsTm for fun and exciting info you won't find anywhere else in Indianapolis!